Cohort Entry                                              
Background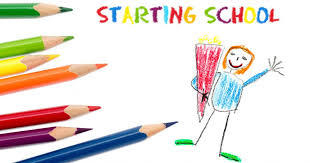 With new requirements from 1st January, 2020, schools will be able to continue the cohort entry policy which was introduced into Huia Range School in January, 2018.
Under the new requirements children will be able start school in cohorts but only after they have turned 5.  There will be 2 entry points per term, one on the first day of term, and one at a mid-point during a term, as predetermined by the Ministry of Education.
This means that from 1 January 2020, students under 5 will no longer be able to attend school as a part of a cohort.  Our school has adopted the new cohort entry policy, which means only children over 5 will be able to start school on the first day of term, or at a mid-point during a term.
Cohort entry is when new entrants start school in groups twice in a school term, rather than on their fifth birthday.
The Board consulted with the identified stake holders and considered their responses before making an informed decision.
The Board has decided to continue the Cohort entry:
Cohort entries will continue in Term 1, 2020
If the child's 5th birthday is before the start date of the term, then they can start school at the beginning of that term.
If their 5th birthday is before the mid-term date, then they can start school on the identified mid-term date.
Individual parents can choose to start the child with the correct cohort entry or they can choose to wait until the child's six birthday.
Cohort entry does not apply to children who have turned six, or who are transferring from another school.
Below are the specific start dates for cohort entry for 2021.
2021 mid- term dates for schools undertaking cohort entry:
| | | | |
| --- | --- | --- | --- |
| TERM  | START OF TERM DATE    |  MID-TERM DATE  | END OF TERM DATE |
| 1 | 4/02/2021 (school start date)  | 15/03/2021  | 16/04/2021 |
| 2 | 3/05/2021 |  8/06/2021 | 9/07/2021 |
| 3 | 26/07/2021 | 30/08/2021 | 01/10/2021 |
| 4 | 18/10/2021  | 15/11/2021  | 16/12/2021 |
New Entrant Visits
Your child is will receive a letter, inviting him/her to visits to our New Entrant class before they start school.
They are offered 3 Friday visits, from 9.00am to 11.00am to participate in a fun morning that will help them transition from the Early Childhood sector into our school.
The children have the opportunity to walk around the school with their teacher to find where important things like the playground, first aide room and the toilets are.
They will also participate in some learning activities – maybe art, listening to a story or doing some physical education.
The programme is designed to be fun and nonthreatening and is usually suitable for parents to join in.
Because they are not yet 5 years old and are not fully enrolled at school there is a legal requirement for a suitable adult to attend with them. 
We do discourage younger siblings, because this can be very distracting for everyone.
It would be great if you could fill out the enrolment forms before visits start.   Talk to Suzie in the school office for your enrolment pack.
Enrolment forms must be completed and returned to the school office before your child's first full day.
Please ensure we know about your turning 5 year old, at least a full term before they are due to start so they don't miss out on their visits.
We can't wait to meet you!